Visible veins can be an unsightly cosmetic concern for many men and women. With many virtually painless treatment options now available, many people seek treatment to reduce the visibility of their varicose veins. Varicose vein treatments are highly effective, safe and can offer patients a more youthful and healthy appearance. But, did you know visible veins could be a sign of much more serious, potentially life altering conditions?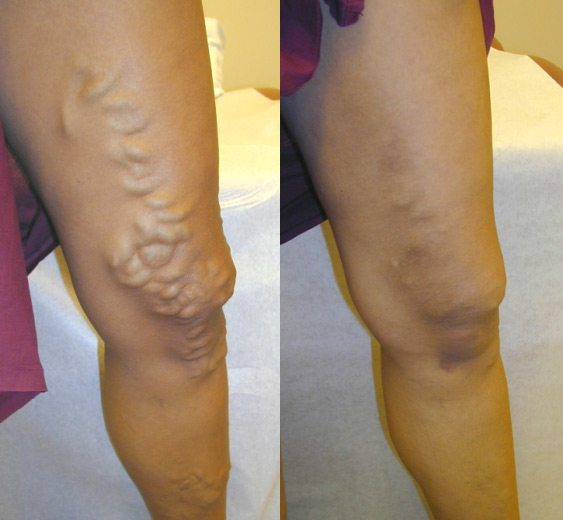 Springboro Varicose to Perfect is a comprehensive and accredited vein treatment center that specializes in the diagnosis and care of all types of vein disorders. Board- certified vascular specialist Dr. Sukir Sinnathamby can determine the underlying cause of your visible veins.
Varicose Veins : More Than A Cosmetic Concern
Varicose Veins could be just a cosmetic concern but it is important to have them examined by a specialist. If left untreated varicose Veins can cause leg pain, swelling, change in skin color and cramping. Dr. Sinnathamby specializes in the diagnosis of the more serious circulatory problems that could be causing your varicose veins.
He offers several minimally invasive procedures that can reduce the appearance of varicose veins and alleviate related symptoms. Dr. Sinnathamby can perform most treatments in our Cincinnati-Daytona area Varicose to Perfect Vein Center for your convenience.
Venous leg ulcers are a common type of skin ulcer that tend to form above the ankle. These ulcers are a result of poor circulation and high blood pressure in the lower leg veins. If you notice swelling, dry red skin, or raw wounds near your ankles, you should seek the advice of a vein specialist.
Leg ulcers can be caused from untreated varicose veins or result from undiagnosed blood clots, obesity or long periods of standing. Dr. Sinnathamby offers a variety of treatment options to help increase blood flow and reduce side effects.
If you or a loved one is suffering from any form of vascular discomfort there are treatment options available. After a thorough and comprehensive exam, Dr. Sinnathamby will discuss your options and help you build a treatment plan. You do not have to suffer from the discomfort of varicose veins. Contact our Varicose to Perfect Vein Center today or schedule an appointment online.